Free Solo is a documentary film directed by Jimmy Chin and Elizabeth Chai Vasarhelyi. The film follows professional rock climber Alex Honnold as he attempts to free solo climb the 3,000-foot granite rock face of El Capitan in Yosemite National Park, without any ropes or safety equipment.
The film provides a close-up look at Honnold's life and his meticulous preparation for the climb, including his physical and mental training, his gear and route planning, and his relationship with his girlfriend Sanni, who is also a climber.
As Honnold embarks on his climb, the film crew captures his every move and provides breathtaking aerial shots of the climb. The film also explores the risks and challenges involved in free solo climbing, as well as the impact that Honnold's passion for climbing has on his life and relationships.
The documentary was widely praised for its stunning cinematography, gripping storytelling, and insightful exploration of the human spirit and the pursuit of excellence. It won several awards, including the Academy Award for Best Documentary Feature in 2019.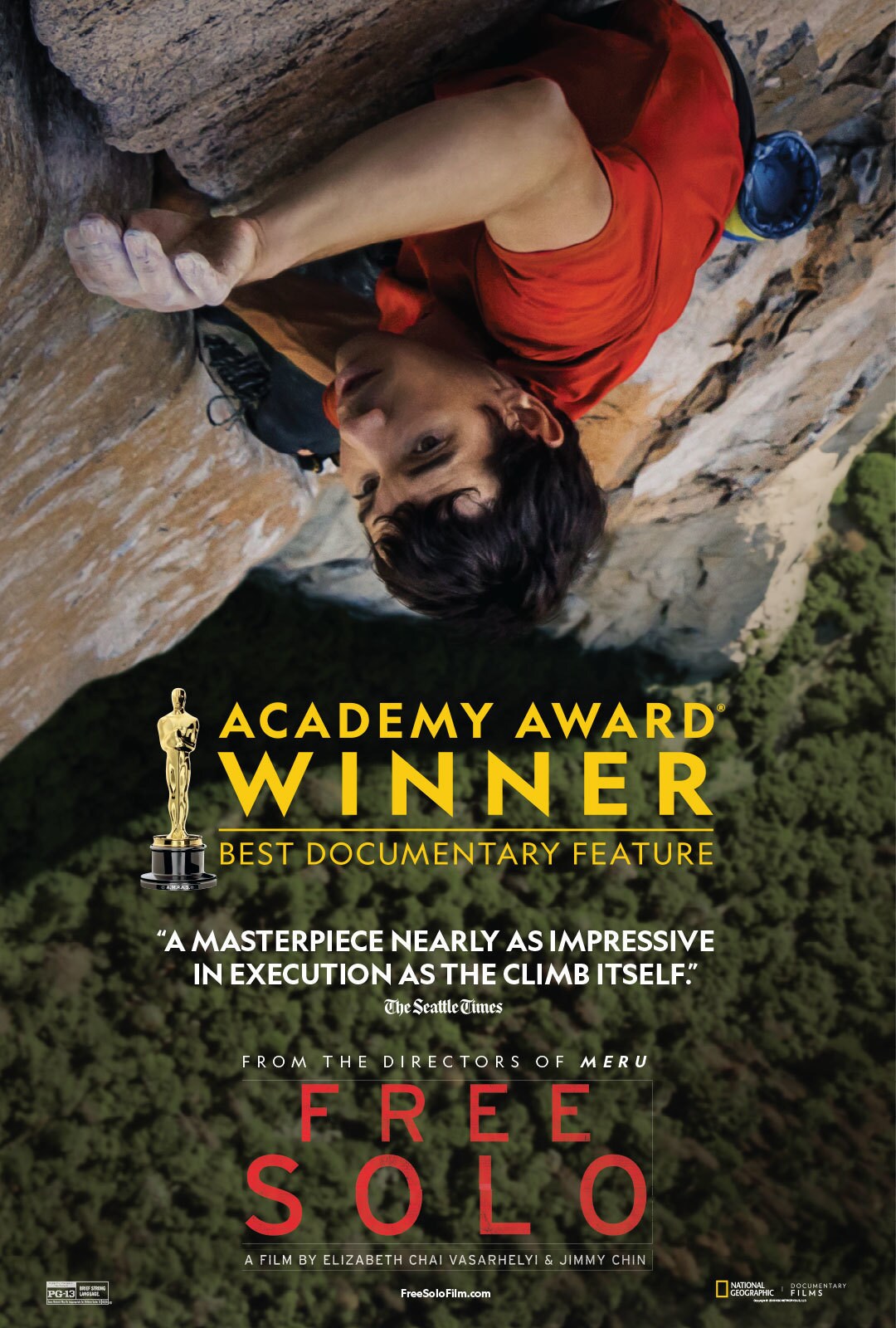 Free solo climber Alex Honnold prepares to achieve his lifelong dream: scaling Yosemite's 3,200-foot El Capitan without a rope.

films.nationalgeographic.com